About CFAVM
The Central Florida Academy of Veterinary Medicine was formed in 1976 by Dr Ernest Godfrey, Dr Bill Ackerman, Dr Ted Bellhorn and Dr Bill Goldston, with a view to giving practicing veterinarians the opportunity to keep up with the ever changing knowledge in veterinary medicine, through continuing education from one location. In memorandum, we would like to acknowledge the sacrifices, personal time and contributions that both Drs Bellhorn and Goldston made to the CFAVM over the years. The Academy offers five continuing education meetings every year, covering topics such as Dermatology, Feline Medicine, Internal Medicine, Surgery, Ophthalmology and Pharmacology Rules.
Dr Ernest Godfrey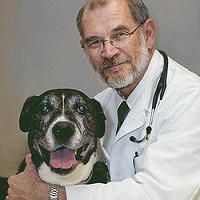 Dr. Ernest Godfrey decided to become a veterinarian at the young age of 11. After graduation from high school he attended the University of Florida to study for his pre-veterinary work. He went on to receive his doctorate in veterinary medicine from Auburn University College of Veterinary Medicine in 1968. Dr Godfrey settled in Pinellas County and opened Pinellas Animal Hospital in 1973 with the goal of serving companion animals in the Pinellas Park area. In 1990 he opened Seminole Boulevard Animal Hospital in Largo. Through continuing education, both he and his staff keep abreast of new advances in veterinary medicine.
Dr Bill Ackerman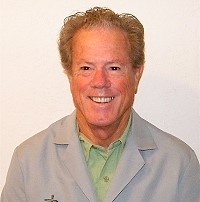 Dr. Bill Ackerman is a 1969 graduate of Auburn University. Although having lived in many places growing up with a father in the Air Force, he calls Vicksburg, Mississippi home. He has a special interest in surgery and dermatology. He is a founding member of the Central Florida Academy of Veterinary Medicine, which provides ongoing continuing education seminars from world-renowned veterinary specialists. He also founded Animal Clinic 192 in 1985, after practicing in Orlando since 1970! He is married to Dr. Joy and together they have 5 children. He enjoys playing tennis in his free time.
Location | Accommodations
New Location !!!


The seminars will be held at the Courtyard by Marriott Lake Nona, 6955 Lake Nona Blvd, Orlando, FL, 32827. For accommodation reservations or directions call 1 (407) 313 – 7304. To ensure availability, please call at least 30 days in advance of the meeting dates (
Click here for directions and map
).
Program and CEUs
The program runs each year from September through March. Each meeting is held over a two day weekend, from 3 pm to 7 pm on Saturdays and 8 am to 2:30 pm on Sundays. A total of 10 CEU's will be given for attending the complete weekend seminar, with 4 CEU's for Saturday only and 6 CEU's for Sunday only. It is each individual's responsibility to pick up the completed CE certificate on the weekend of attendance.
Fees
There is no membership category this year. A single meeting is $275.00.
Registration
Registration can be paid in advance by making out a check to CFAVN and sending the check to:
Dr Ernest Godfrey
7791 52nd Street North
Pinellas Park, FL 33781
Otherwise you can just register on the day of the seminar.
Credit Cards are not accepted